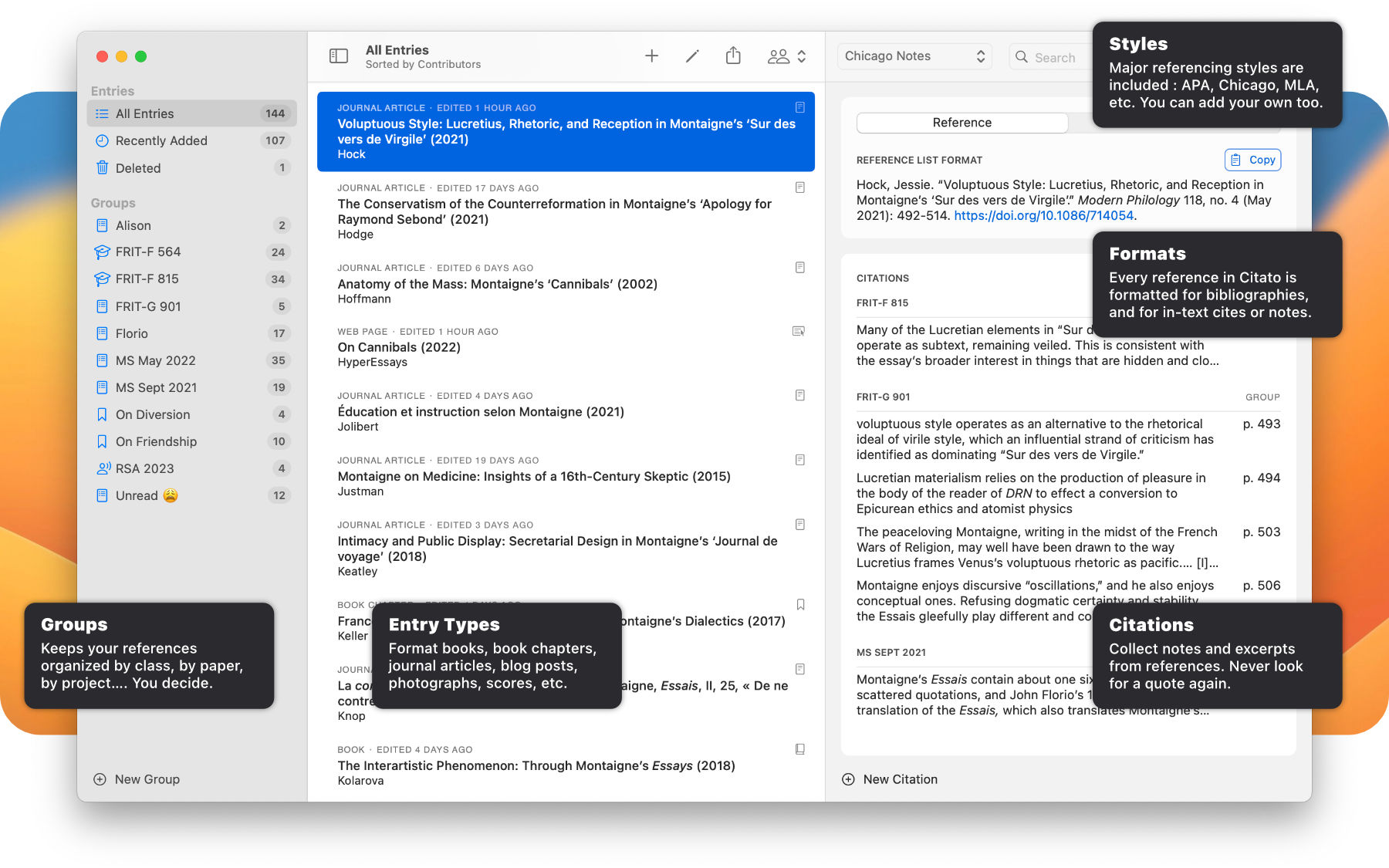 Citato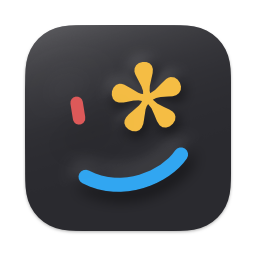 A bibliography editor and reference manager,
a tool to organize and format citations.
Cite with Confidence
Citato stores references for easy formatting, grouping, and retrieval. It can handle a multitude of reference types — books, book chapters, journal articles, web pages, book reviews, music scores, photographs, and more — to format them in the referencing style of your choice: APA, Chicago, Harvard, ISO 690, MLA, Nature, Turabian, Vancouver, and more.
Bibliographies, Notes, Syllabi: Done!
Citato formats individual reference entries for lists, like bibliographies, and for citations, either in-text or in footnotes or endnotes.
It can output annotated bibliographies in Rich Text Format (for Microsoft Word, Google Docs, or Apple Pages), HTML — great for online syllabi — or plain text. It even does Markdown and TEI / XML too.
Do It Your Way
Citato does not require you to adopt new writing and editing software. You can continue using what you're familiar with. Simply copy and paste references out of Citato when you need them or export them to a new document.
Sharing is easy too: adding a perfectly formatted reference to a note or sending it in an email is just a click away.
Always Organized, with Groups
With groups, organizing your references is easy. If you're writing a paper, preparing syllabi for classes, or keeping track of primary sources, keep your references in separate groups. A group per class, per paper, per conference, per book chapter…. You decide.
Reference entries can belong to multiple groups so reuse is not only possible but encouraged.
No Strings Attached
Citato has no subscription fees. It is yours to use for as long as you want. Access to your data is not contingent on monthly or yearly payments. What's more, Citato lets you manage your records and does not rely on low-quality bibliographical metadata from the web.
Made for Your Mac
Citato is a native macOS application, perfectly at home on your Mac. Spotlight can search Citato's records to quickly locate your references. And with iCloud, your data is safely backed up and always available on any device where Citato is installed.
Future You Will Thank You
Citato is great for keeping notes and excerpts from books and articles. Attach them to a reference entry or a group and they will always be available to cite again.
No more flipping through books or opening up old files to find page numbers and quotations from old papers.